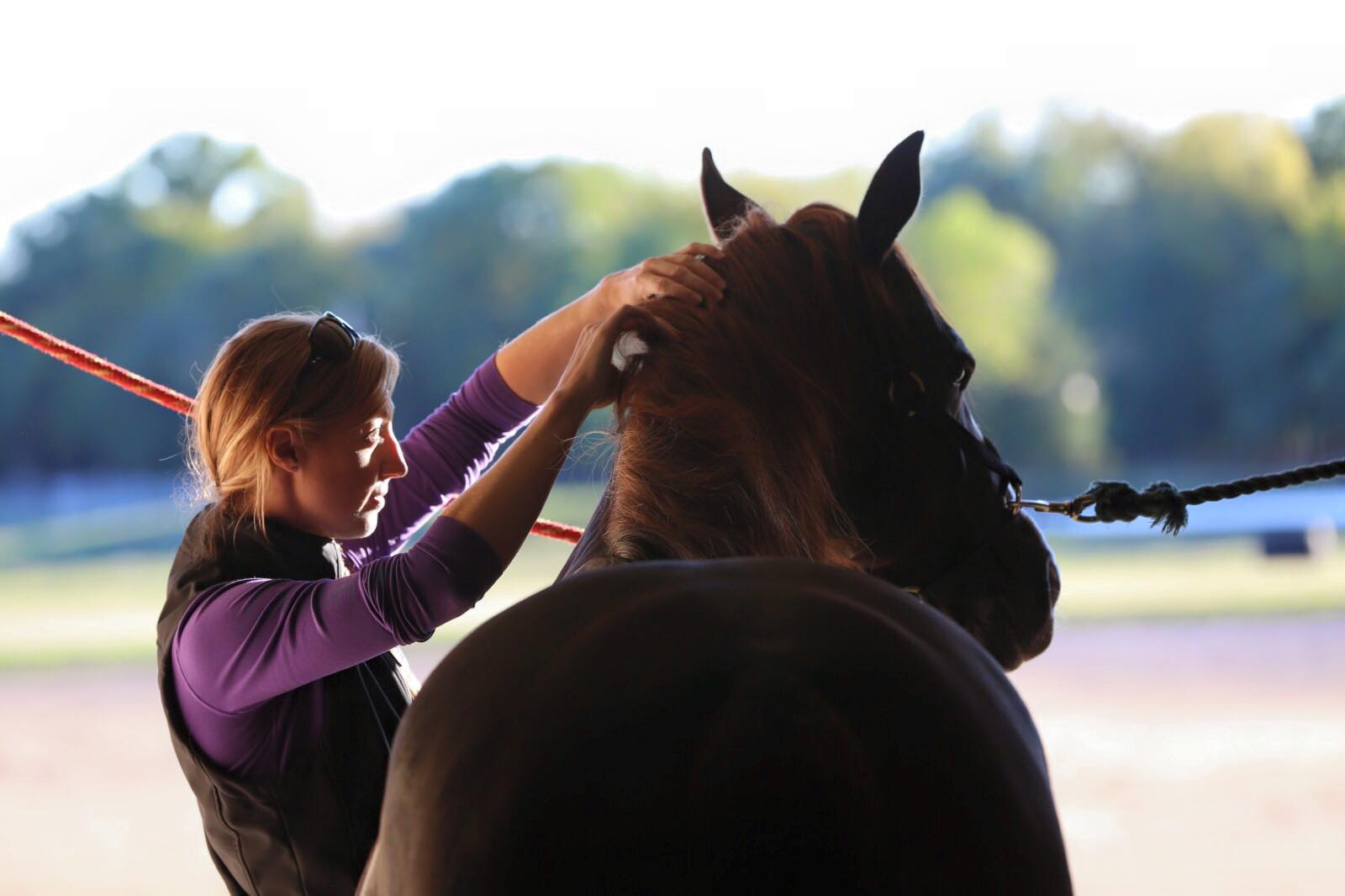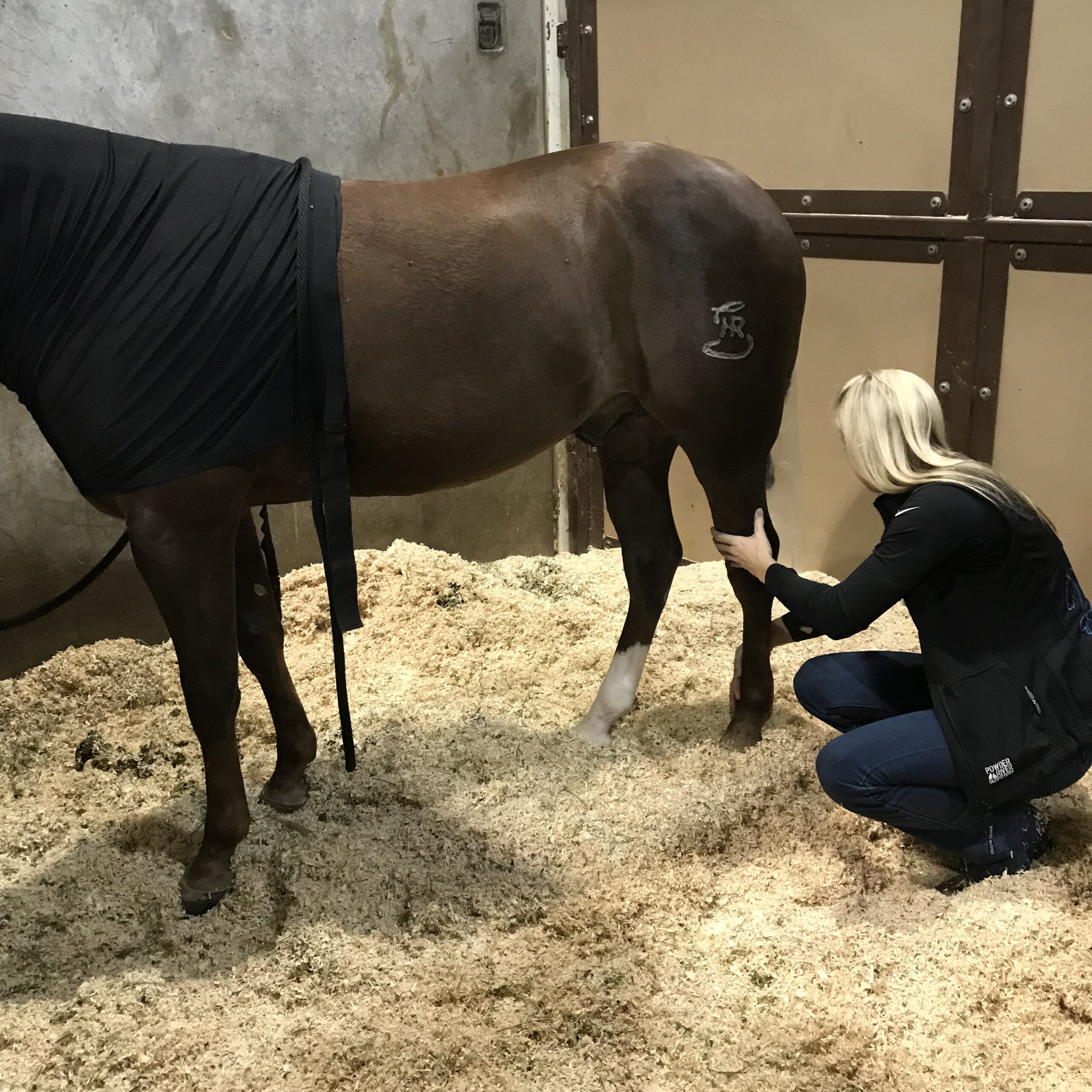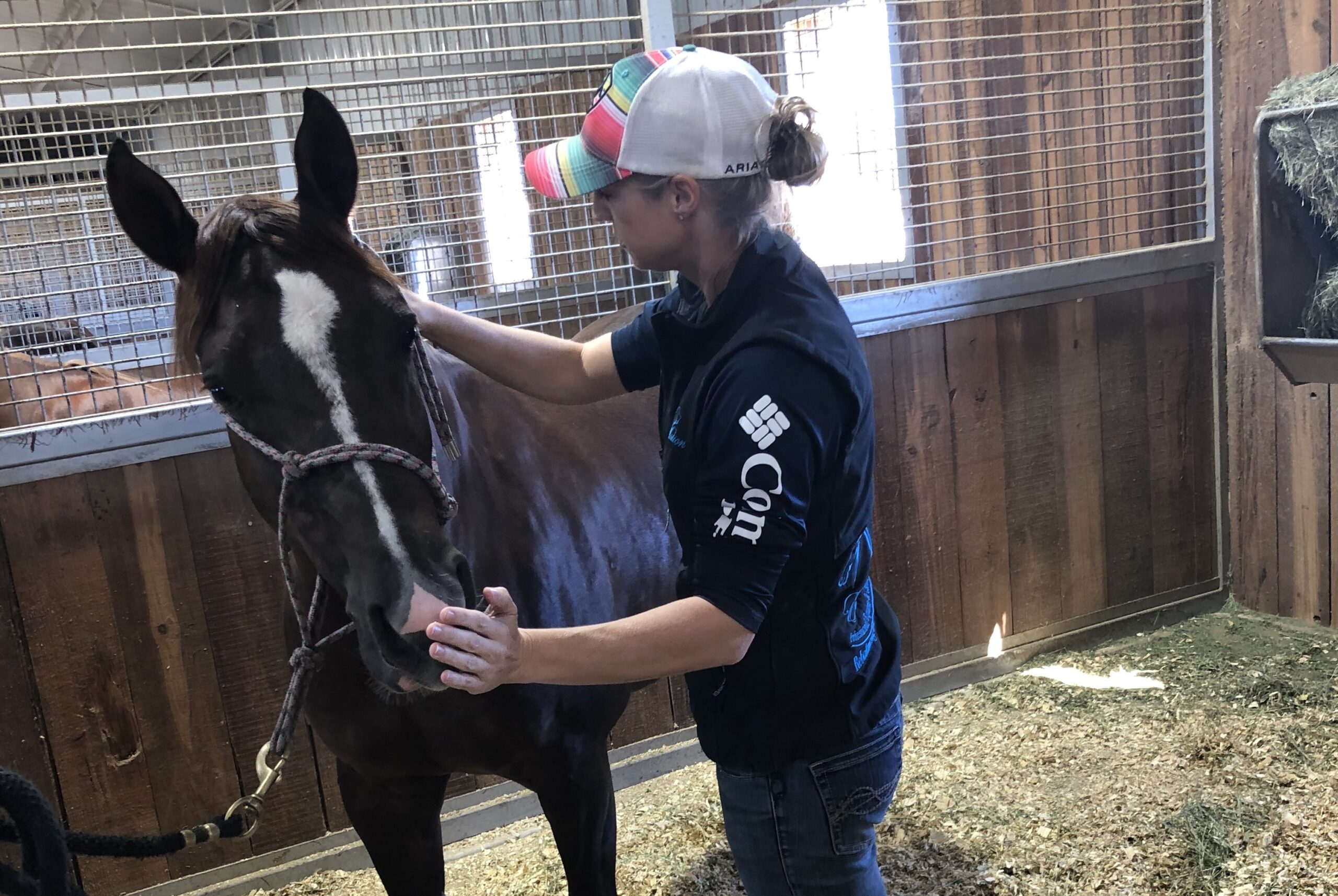 Growing up with horses at a young age has taught me so many valuable lessons, given opportunities to meet and learn from so many wonderful people and take all of my love for the horse and turn it into a business to serve others. Truly blessed! My interest in equine sports massage came from owning an amazing barrel racing mare years ago who benefited greatly from massage, chiropractic, and even acupuncture. Talk about opening my eyes to a whole new world!! I was 17 and had previously shown western pleasure/trail/equitation all through 4-H and county fairs but this speed event world (and new horse needs) were all new!
After the first few bodywork sessions on my barrel horse, I WAS HOOKED. I attended as many clinics and demos as I could, studied equine anatomy & physiology & massage so I could work on my own horses. How cool is that?!?! Fast forward to 2013 — college and grad school successfully completed, good jobs within the Ag/biotech world but something kept pulling my attention back to the equine sports performance worlds. I took a huge leap of faith (and scary as H*** risk) to start my own business! Talk about exciting and terrifying at the very same time, but I LOVED it 100%.
I chose to get my certification in equine & canine sports massage therapy from Equissage in Virginia – a very well-established, published, family owned and operated school, and they did not disappoint. What an incredible time there, working on nearly every body type of horse we all could imagine haha! EquiMotion Performance was born!
But there's more… In 2016, I furthered my experience and knowledge by going to human massage therapy school to become a Licensed Massage Therapist in Texas! Now I wasn't only helping improve the health of horses but also riders, trainers, owners, farriers, veterinarians and anyone else who booked a session! This step has amplified my business immensely with the knowledge I'm able to provide my clients (2 and 4 legged now) and the opportunities of working on all kinds of clients!
Over the years since opening my business I have kept up to date with both equine & human massage modalities (I am also now a *Medical Massage Practitioner*!), biomechanics and the new (good and bad) therapies — testing and researching the ones that make the most sense to me and thus, benefiting my clients (yes, I AM that scientific girl haha!). So, there's a bit about myself and EquiMotion Performance.